President's message
Thank you for visiting our homepage.
I am Nobuyasu Takagi,the president of IKS.
The company was established in 1949.Since its establishment,we have provided harbor express service in Tokyo Bay and the surrounding area in order to fulfill customer expectation and demand.

"Never to reduce,only to increase,the staffs are our Treasure"and"Work build up personalities" With the said motto,our goal is to contribute to the local society as well as globally by continuously training "International port professionals".

We continue our challenge to deliver a safe,secure,quick and high quality service in diversified business environment as a company supporting the logistics of Tokyo Bay.
We appreciate your continuous support.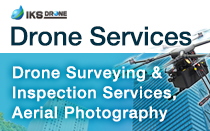 Menu
corporate information
news & blog

Past Article