Corporate Philosophy and Our Policies
Policies
We will promote education about safety, health, disaster prevention and environment in order to contribute to the local society and globally.and we improve staff's character.
Based on our motto,"Never to reduce,only to increase,the staffs are our Treasure". we further our awareness of health, safety and disaster prevention considering environment protection. We aim to educate international port professionals who achieve "zero disaster", "zero disease" and "zero accident" as well as "contribution to the local society and globally".
line
In order to reach the highest level education of safety, health, disaster prevention, environment and research,we make every effort. In order to prevent occupational accidents, occupational diseases and damages to assets, we will provide rational and effective solutions.
We will protect environment and effectively utilize resources.
We will establish an emergency response plan in emergency situations We also optimise our crisis management plan and we guarantee to keep active service with our risk-management plan.
Under the legal and best-practice compliance and We will ensure that we design, construct and operate our facilities, that we manufacture our products and that we provide our services.
In order to implement our policies, we will provide necessary resources and structure with the support of stakeholders.
Gurantee services to provide a good influence to our employee, their working process , local society and the international society with improvement of controlled and running policy.
Require our employees and partner companies to comply with this our policies.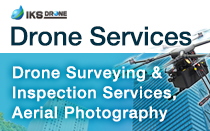 Menu
corporate information
news & blog

Past Article